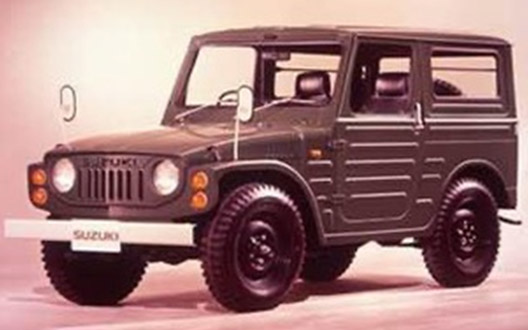 Passenger Vehicles: Bracing for a ride ahead with multi-energy options
Petrol, Diesel shall co-exist with Electric & LPG
Energy Efficiency & Add-on Services Will be Key
By Peter Sharp December 4th 2020
I love cars and always have. In 1982 I bought my first car, a second-hand Holden Isuzu Gemini in Australia a few months before I had my driver's license. I also am a keen Motorbike rider and have owned a few over the years as well in Australia, China, USA and Japan. It is always nice to think back to different vehicles I have owned and washed with pride. Drove or rode. I have enjoyed the day-to-day pleasure of them, family trips and enjoyed some terrific scenes of new places that we have travelled to. I have had my fair share of enduring some traffic jams too over the years! Perhaps my biker rides stand out the most in my memory when I can hear the noises of everything including the nature around me, smell and feel the air on my body. And the occasional insect in ones eye or mouth, or up the nose! There is something special about motorbikes that can only be explained after you have experienced the thrill of the open air.
More than half of the cars sold in India are from Maruti Suzuki these days and it was in a Suzuki LJ50 manual hardtop on a farm in Australia that I first learned to drive. My girlfriend's Dad had one on the family farm and it was there that I graduated from the 2-wheeler to the 4. Great car. Since that time I have looked back to research about it and came to know that it was a 3 cylinder 550cc water cooled two stroke that was specifically made by the Japanese for the Australian Market. It was a way for them to try a larger engine at the time in a big market. It became a real winner. Reliable, affordable and fun.
Little did I know at the time that I would eventually be setting up retail stores in India with Walmart and now being a co-founder of ARITRAA, a business to serve the community in India with energy stations for fuel & food along the new highways and bi-ways of the country. The year I got my drivers license the Suzuki joint venture agreement was signed between the Government of India and Suzuki Motor Corporation (SMC), Japan and the Company became a subsidiary of SMC in 2002. Maruti Suzuki is the Second Largest Automobile Company in India by the Revenue and has a market share of over 50%. Whatever they do in the future will have a big impact on the Indian market, that is for certain and this is why Suzuki is relevant to my story.
I believe that the past can be learned from if we only choose to study it in detail. Deeply think and research. Understand how these life stories and observations can help the way we think today and help to shape the future. I have had the great fortune to be involved in a lot of retail and real estate developments over the years and seen how quickly consumers adopt new practices and forget the barriers of the past. Through this lens I think we can improve our judgement in the formation of business and strategies and have more foresight about what is needed in the future. This increases the chance of being successful. I am no fortune teller at all and I do not have a crystal ball at home but we can learn a lot from the past and somewhat predict the paths in the future if we only give ourselves enough time to 'think' about it.
It was announced December 3 that the Japanese government is considering abolishing the sale of new gasoline-engine cars by the mid-2030's in favour of hybrid or electric vehicles. This is in line with a global shift that we first saw being led from European countries from traditionally powered internal combustion engine vehicles. Varied fuel prices around the world and the investment cost of battery powered vehicles and the efficiency of batteries themselves means that different markets will adopt changes over time depending on the economics. This is going to accelerate Japanese vehicle brands yet again who are already well on the path in the development of multi energy based reliable vehicles & bikes. When the Japanese do something, they do it thoughtfully and do it well.
I myself now own a USA manufactured Tesla. Its performance is very good and meets all of my needs. It is low maintenance, reliable and I have never had an issue finding a place to charge it here in Hong Kong. I also love Coffee so the 45 minutes to charge it is taken up by a coffee break, some PC time on the wi-fi in the nearby coffee shop and I have to say that I do not miss the Fuel Station line up that always happened when I tried to fill in peak hour. All that said, I still stop into my local SHELL dealer because the convenience store that they operate had great in-stock, it is convenient and I use the car wash there because I can't get it done as conveniently as a lot of my friends in Apartments and Home Complexes do in India. If they did have a Tesla Charge Station there I would be in heaven.
I am still renovating a new V8 petrol engine car in Australia for long term use. It is my view that liquid fueled vehicles will not disappear for many years to come. Note that the Japanese Government is making a two-way bet. Both Hybrid and Electric. Hydrogen will also play a part as will LPG. The future is going to be more a lore complex mix and we are also seeing great improvements in the cleanliness of emissions from these carbon-based fuels at the same time as a ramp up in Electric models. That's great. This time the change in the cycle is coming from the more developed countries where Electric has been more quickly adopted. However the pace of globalisation is still real – putting aside political barriers that are headlines in 2020 a lot.
Japan and India are terrific partners. Culturally & business wise the ties are strong. It is only a matter of time before we see the influence of the leading Japanese vehicle Brands like Suzuki coming into India with new models and new options for electric and other forms of energy and to yet again improve energy efficiency & emissions of traditional internal combustion engines. Traditional Fuel Stations that only have fuel will certainly be impacted over time but those who think and plan correctly are going to play an important role in serving the multi-powered marketplace. That certainly includes a greater focus on service & safety. Delivering multi-energy options as well as caring for people, the right food & beverage and providing rest places and good washroom facilities for those on journeys and within the community are going to be essential. I am also forecasting that the bike market is going to benefit from improved planning and service as well. The future is going to be even brighter for companies that look after the needs of transportation in the post-Covid world.
(Writer is Co-Founder, ARITRAA, a new-age company into Fuel Retail & Distribution besides offering consulting in Retail, Wayside Amenities, & Logistics. A former expert of Walmart, Peter is a global leader on retail, real estate consulting, management, health & wellness)
© Copyrights 2022 Edtech All rights reserved.